Is Your Team Using The Latest Frameworks and Best Practices?
The tech industry changes very rapidly, and your team's skills can easily fall behind — leaving your code base outdated and vulnerable from the outset. Even worse, falling behind in areas like accessibility can leave you vulnerable to legal issues, and falling behind in usability gives your competitors a leg up. If your team is too busy deploying code to take more training in their off hours, then you'll find it hard to get your entire team to "level set" their skills in a way that will actually move the needle when it comes to productivity, quality, and code cohesion.
This is where Andromeda Galactic Training comes in.
Expert Professional Technology Training
Fast Tracks Growth by Focusing on What Matters Most
Your busy team can't afford to waste precious training time on topics which aren't immediately applicable to your platform's maintenance and growth. With Andromeda training, they won't have to, because we'll work with leadership to create a custom training syllabus completely aligned with your business and technical needs.
The instruction is workshop-based, consisting of lectures, demonstrations, assigned activities, supplemental reading, and bonus exercises (some of which may be offered as homework). For longer courses, trainees will build out a website or other project during the training, adding features and functionality alongside the topics that are introduced.
As a result, your team learns cutting-edge best practices and skills while ALSO getting the hands-on practice they need to absorb what they've learned.
About the Andromeda Training Team
The training team at Andromeda Galactic have decades of experience teaching in a variety of formats and locations, including both remote and in-person sessions. Each workshop will be conducted by at two or more instructors, at least one of whom will be a senior instructor who was involved in the curriculum development.
Our trainers include Microsoft MVPs, Google Developer Experts, published authors, and internationally-recognized speakers. Instructors conduct workshops, offer Q&A sessions, and provide each participant with external reference materials and resources for further self-study.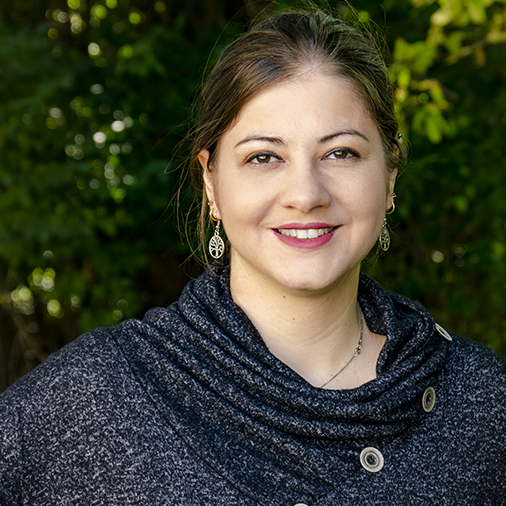 Martine Dowden
Martine is a UX/UI designer and developer with experience in art, psychology, and education. She has spoken at conferences on 6 continents and trained hundreds of software developers. Martine has authored content for Pluralsight, Apress, and O'Reilly, and taught design for Eleven Fifty Academy. Martine has been recognized for her work as a Microsoft MVP in Developer Technologies, a Google Developer Expert in Web Technologies, and she received a 2019 Mentor of the Year award.
Michael Dowden
Michael is a software architect focusing on user experience and serverless technology. He has been a technology educator and mentor for more than 20 years, on a wide range of web development topics, and is an international keynote speaker. Michael has authored content for O'Reilly and Apress, and taught coding classes for Eleven Fifty Academy. Michael has been recognized for his contributions as a Microsoft MVP in Developer Technologies and a Google Developer Expert in Firebase.
Praise for Andromeda Galactic Team Training
Thanks so much for providing valuable training. We at TaxAct really enjoyed it, and appreciate the effort. Sessions and presentations are very well planned and organized.
Vikas Gangadhara, TaxAct
Andromeda Training Benefits
Tailored Training
The syllabus is designed to help your team level up their skills and their code to better support your product's growth.
Hands-On Learning
With Andromeda team training, they'll get helpful hands-on exercises to implement their learning.
Level-Sets Your Team
Everyone you send to the workshops will get the same training, helping them all level-set their skills together.
Available Training Topics
Andromeda Galactic trains on our areas of specialty. These are skills we use to bring our own award-winning products to market as well as those of our clients. We also regularly speak on and write about the topics we train on, so you can rest assured we know what works in each of these areas.
Accessibility
Angular
CSS Layouts (Grid, Flex, etc.)
CSS
Document Object Model
Firebase
HTML
JavaScript
Sass / SCSS
SEO
Software Architecture
Software Security
SVG
Typescript
UI Design
How it Works
When this interests you even slightly, contact us and we'll begin the conversation. How it works is simple.
We'll begin the conversation discussing your business and technical needs, timeframe, and goals
Internally, the Andromeda team will review your needs and create a custom syllabus and training plan
We'll discuss the plan, tweak as needed, and then schedule time to conduct the training with your team