FlexePark Day Fifth Anniversary of FlexePark
Published

July 2022

Word Count

667 words

Reading Time

4 min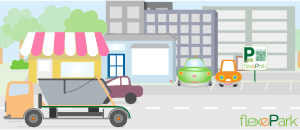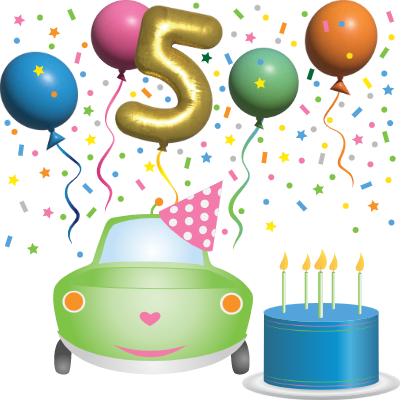 Happy birthday to me… Happy birthday to me…
Hey there, everyone! I'm Lexe! You might know me from the FlexePark Twitter account, where I like to make jokes and memes and dispense some car care wisdom on Wednesdays. I've also been with the company since we started FlexePark on this date five years ago, so I wanted to drop by and reminisce about where we've been, and look ahead to where we're planning on going.
First off, let's put it in reverse, and go back to 2015, when one of our founders was looking for parking on Mass Ave. in Indianapolis. Marc Ebtinger was doing photography work for one of the shows, and he was trying to find someplace to park where he wouldn't have to haul his equipment for blocks. Marc noted, as he was looking around, there were a lot of parking lots used by businesses that shut down in the evening, and had their lots as tow-away zones. He started thinking about shared parking solutions, and started coming up with ideas. Marc joined up with Martine Dowden, Michael Dowden, and Michael McGinnis to develop a new progressive web application (PWA) and they started finding businesses willing to make parking friendlier and easier for those in their communities.

The first FlexePark lot was a trial lot in Bloomington that opened up in May 2017, a month before we officially became FlexePark. It remained open for the next four and a half years until this property was sold. Here in Indianapolis, we opened our first official lot in Broad Ripple in October of that same year. A month later, we opened two additional lots, and have continued to open up shared parking in Bloomington and Indianapolis. Most recently, we've started expanding up to Fort Wayne, with our first lot on S. Anthony Blvd, which we find really exciting.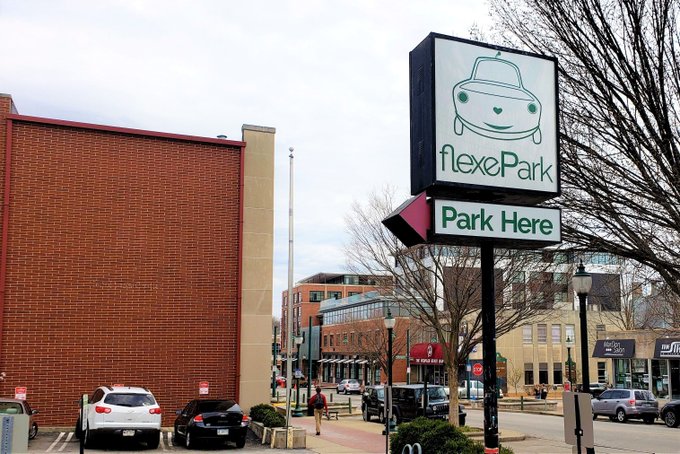 These past five years haven't just been about celebrating new parking lots. We've also had some fantastic support from local media, such as RTV6, Inside Indiana Business, Innovators with Dr. K, the Indiana Business Journal, and the Indiana Daily Student. As a parking solution, we have been recognized as a finalist in the Parking Today Awards in 2019 and 2020, and a Leading City AcceliCITY Finalist in 2019. We also can't forget the technical recognition the team received for their hard work! Our application was nominated for the TechPoint Mira Awards in 2019 and 2020, as well!
Our FlexeParkers and partners have been happy with us, too! Here's some of the feedback we've received over the past few years:
"I appreciate flexepark support and the convenience of your service! I will definitely recommend this service in the future." - Raquel
"Thank you for being so easy to work with!" - Whitney
"Again much appreciate the frictionless experience of Flexepark" - Nathan
Things haven't been perfect, though. Due to the pandemic that started in early 2020, I was put in the garage for part of the year. This really interrupted the progress we had been making, but that's okay. One thing we are incredibly proud of from that time was, due to our business model, none of our partners were out any extra money while they were shut down. Plus, as everything started opening back up, the extra revenue provided by offering FlexePark on their parking lots gave them a boost with some extra revenue.
As we look at the map moving forward, the roads are looking pretty clear for us. We're expanding into new cities, the team is constantly working on improving the experience for our FlexeParkers, and I've still got plenty of bad car jokes to post up on Twitter!
So Happy FlexePark Day, everybody! If you want to learn more about what we do, visit our website at about.flexepark.com and find out where you can park with us, or contact us to help out your business!
Stay safe, watch out for each other, and have a great day! Lexe